Water Treatment Plants, Industrial, Domestic Water Treatment Plant, Manufacturer, Mumbai, Pune, India
Water Treatment Plants
Design, Supply, Erection & Commissioning of different type of industrial & Domestic Water treatment plants as per requirements, comprises of
Water Softners, DM Plants, UV, RO, UF, Stand Filter, Carbon Filter, Dual Media Filters , Bag Filters etc.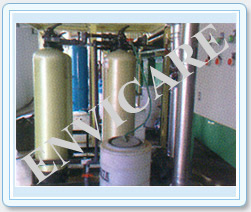 Questionnaires for Water Softener / Water Treatment Plant :
SR
#


Description

Your Comments

1

Company Name, Address, Contact Person name and Tel No

2

Site address in detail where this plant is going to Install/ Operate

3

Source of Water- Lake/Well/Bore-well/Any other?

4

Total quantity of Soft Water required per day basis (This is required to set the OBR)

5

Inlet raw Water Hardness in mg/lit (OR attach raw Water analysis report)?

6

Usage Of Water- Any specific purpose?

7

Output Water Quality in Terms Of Hardness in mg/lit?
Above data is compulsory to understand your requirement and to proceed further.
Manufacturer & Supplier of
We are Manufacturer and Supplier and majorly we serve our products for customers in Maharashtra, Uttar Pradesh, Lukhnow, Agra, Banaras, Varanasi, Allahabad, Bihar- Patana, West Bnegal - Kolkata, Kanpur.