Manufacturer, Supplier, Exporter of
Short Film - Half Glass Of Water
Effluent Treatment Plants ( ETP )
We Design, Manufacture, Supply, Erect and Commission Effluent Treatment Plant (ETP) on Turnkey basis for various types and natures of wasteWaters, effluents which combines advanced physico-chemical treatment processes with tertiary polishing system for the removal of organic, inorganic, oil and grease, heavy metals & suspended solids.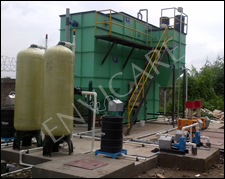 ---
Sewage Treatment Plants ( STP )
We Design, Fabricate, Supply, Erect and Commission Sewage Treatment Plants (STP) for treating sewage generated by Industry, large colonies, Hotels, Hospitals, IT Parks and commercial buildings.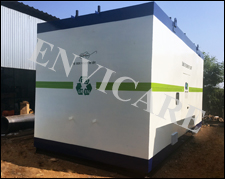 ---
Welcome to
Envicare Technologies Pvt. Ltd. is the Global and World-leading water and wastewater treatment solutions providing company with their global presence in Dubai and Malaysia. Company providing the most advanced technological, sustainable and cost-effective water and wastewater handling systems almost for all sectors considering Industrial, Residential, Hospitals, Hotels, IT Companies etc. With strong expertise and knowledge base of over 18+ years to handle different grades of water and effluents and more than 1000+ no. of Installations across India and overseas.
---
Contact Us
ENVICARE TECHNOLOGIES PVT. LTD. :
BR1-401 to 405, B-Wing, Inox Multiplex Building, Jai Ganesh Vision, Akurdi, Pune- 411 035. Maharashtra, India.
Tel. No. : +91 - 20 - 46760122, 27241501
Cell : +91 - 8669664601, 8669664603



---
Effluent Treatment Plants, ETP, Sewage Treatment Plants, STP, Water Treatment Plants, WTP, Demineralization Water Treatment Plants, RO Plants, Reverse Osmosis Plants, Turnkey Projects, Filter Press, Bag Filters, Automatic Water Softeners, Oil Skimmers, Water Purifiers, Manufacturer, Supplier, Erection, Commissioning, Upgradation, Fabrication, On Turnkey Basis, HDPE Piping, PP Piping, FRP Lining, Rain Water Harvesting, RWH, Pune, Mumbai, Maharashtra, India